Lifestyle -
Travel and Places
Written by Administrator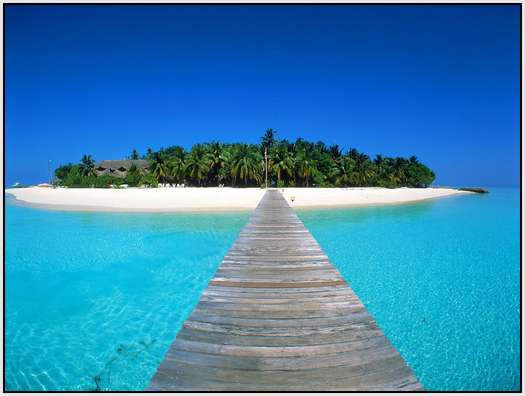 If your idea of paradise is a pristine tropical island with swaying palm trees and pure white beaches surrounded by crystalline lagoons of varying shades of blue - then the Maldives Islands will definitely fit the bill. Sunny, unique and unspoiled, the islands of Maldives offers you sunshine, no matter what time of the year you decide to visit the Maldives - islands that are truly heaven on Earth...
Lifestyle -
Travel and Places
Written by Administrator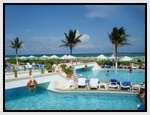 Playa del Carmen is a coastal city in the northeast of Quintana Roo, and has now become the second most popular vacation destination on the Riviera Maya. Playa del Carmen is still a relatively small tourist resort with a year round population of under 200,000. The Cancun airport is only about an hour drive. The smaller size of the community creates a more private, romantic atmosphere for couples seeking a more romantic vacation.
Culture: Playa del Carmen's humble beginnings as a small fishing town have proven a positive aspect in the area's culture. Mass tourism began with a simple passenger ferry service. Tourists passed by the city on their way to Cosumel for scuba diving. They quickly came to the realization that Playa del Carmen provided a wonderfully relaxing break from the crowds of the more populated tourist areas.
Playa del Carmen is not isolated. There are fabulous and very popular tourist attractions nearby that make for great day trips. Take the time to explore the beauty, romance and culture of the nearby Mayan ruins. Discover the magic of Mayan history for yourself. Like other incredible romantic vacation destinations, you'll find a vacation in this region an amazing cultural experience...
Lifestyle -
Travel and Places
Written by Administrator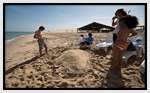 A perfect getaway would be splendid trips to a far away beach where you can escape the daily hassles that you are forced to face in your everyday living. Regardless of whether you are just planning to spend a fun-filled activity with your family and friends or if you are on your way to have a sweet romantic journey with your loved-one, the beach would be just the thing. A visit to the beach is also a splendid idea if you want to go soul searching.
Undeniably, taking light steps on the sand while being refreshed by pristine waters will refresh your outlook in life. Now, if you are looking for the perfect beach for your perfect getaway, then you ought to try the Khor Al Udaid Beach of Doha, Qatar.
The Khor Al Udaid beach is one of the most splendid spots that you ought to pay attention to if you are planning to go on a trip to the Middle East. It lies on a very strategic location in the southeastern region of the state of Qatar, just approximately 80 kilometers away from the center of Doha. What makes this beautiful place very famous is its wide variety of sand dunes that can pile up to a gigantic height of about 40 meters in some of its sections. Aside from this beach, other fine offers of Qatar are the Fuwairit beach and the Dukhan.
<< Start < Prev 1 2 3 4 5 6 7 8 9

10

Next > End >>


Page 10 of 15