Lifestyle -
Arts and Culture
Written by Administrator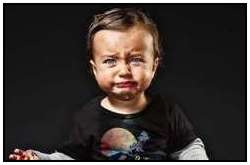 It is always interesting to observe how small kids act and learn new things. If you watch some photos of older babies closely, you will be surprised how even those very young kids already have some personalities. When I see babies I always try to see how they could look like in 10 or 20 years.
For parents, their baby is something most beautiful in the world and it is amazing how they learn fast. That is why parents need to be careful and start teaching and raising their kids from the very beginning of their lives because babies do learn from their parents from the moment they were born.
Lifestyle -
Arts and Culture
Written by Administrator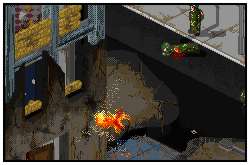 The appearance of new technologies has, beside other useful and useless things, always brought some new form of art. Pixel art is one of such kind of arts which have emerged as direct consequence of the appearance of computer technology. The older reader who have spend their childhoods playing some 16-bit games will probably find this kind of art very familiar. The appearance of this "art" has been conditioned by the particular phase of the development of computer graphic when computers were unable to render and display quality images.
The development of computer graphics technologies has, of course, continued but a lot of people have started to feel some kind of nostalgia, as those poor-graphic but cool games have started to be more and more forgotten and pushed out from the use.
Lifestyle -
Arts and Culture
Written by Administrator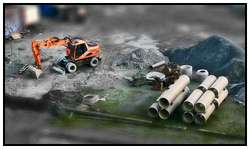 I don't know if you're familiar with the art of Tilt-Shift photography, but it's the one of the most impressive types of photography that I've ever seen because it makes everything in your pictures like miniatures. Today we have some examples of Tilt-Shift photography that we want to share with you so let's check them out, shall we?
Tilt-Shift photography sounds simple because you just need to perform tilt by rotating the lens plane and adjusting your focus that way. Second part involves shifting that is basically moving the lens without moving the camera itself. In order to make Tilt-Shift photography you'll need a special lens or an image editing software such as Photoshop. Anyhow, despite the method that you use, results can be amazing, so we decided to share of the most impressive examples of Tilt-Shift photography that we could find.
<< Start < Prev 1 2 3 4 5

6

7 8 9 10 Next > End >>


Page 6 of 26