Technology -
Design
Written by Administrator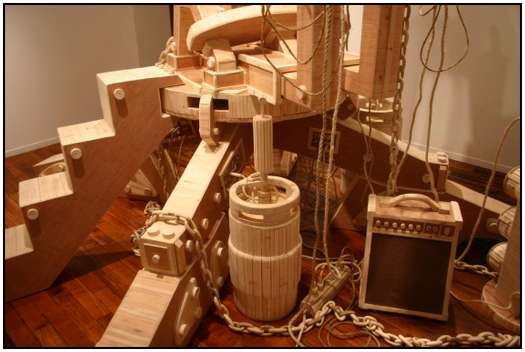 Modern art can be unusual or even weird at the times, and if you were looking for something unusual or weird, look no more, since you've found it. Mike Rea has created a super gun named Benita, so let's check it out, shall we?
No, Mike Rea isn't a crazy scientist, and his super gun, Benita, is made entirely out of wood, therefore it's pretty harmless. It's hard to believe but this gun has a thirty foot long barrel, and its barrel even goes through several walls in Mike's apartment. Of course, barrel is too heavy to stand on its own, therefore it has its support carriers that are made out of wood as well. Besides the carriers and a huge barrel that goes through several walls, this gun has a wooden chair and a digital scope that helps you aim better.
Lifestyle -
Travel and Places
Written by Administrator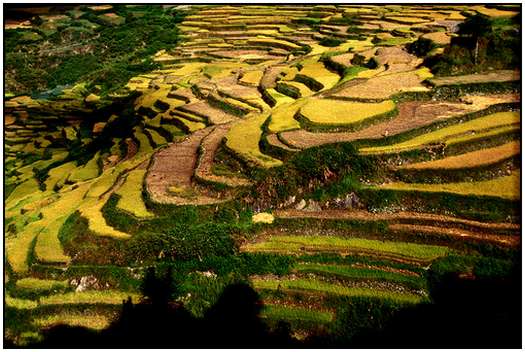 Rice fields are probably the most important source of food for the most of Asian countries. When I see a rice I cannot avoid not to think about Asia because it just reminds me too much on this beautiful part of the world.
There are thousands of rice fields all around the Asia. Some of those fields are settled in lowlands, however, some of them are settled ind highladn areas. Because of the nature of rice fields, those people who decide to settle rice fields in highlands they have to consider building a number of so-called terraces.
Lifestyle -
Arts and Culture
Written by Administrator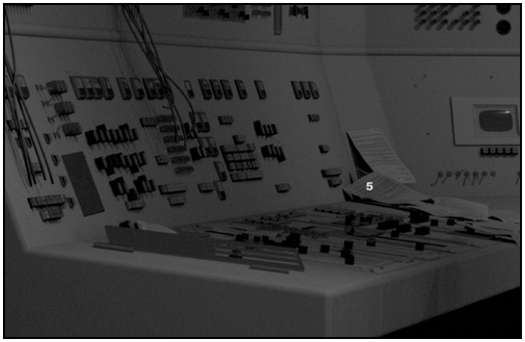 Photography can be sometimes strange but in most cases it's beautiful, and if you're into strange but beautiful art, you might be interested in works of Regina de Miguel.
These pictures are from a set of pictures that the author calls Report, and each of these pictures has a certain level of symbolism in it. As for the pictures, they are all black and white, and it seems that the certain objects are numbered. Besides numbering, some pictures include the list that explains the each number, so it resembles a bit to the instruction manual. While some pictures show interiors of laboratories with scientific equipment such as control panels, monitors and microscopes, some pictures provide certain level of symbolism that failed to understand. For example, some pictures show the cameraman surrounded by spotlights, as he is taking picture while floating in air. Of course, numbering is still present, as always.
Offbeat -
Pets and Animals
Written by Administrator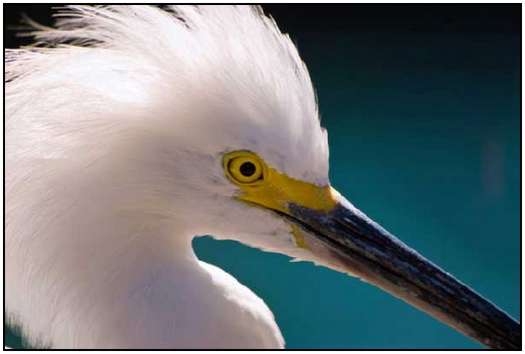 Birds are magnificent creatures with their amazing colors and songs, so it's no wonder that people all over the world enjoy in photographing these creatures. However, sometimes can be quite hard to take a picture of a bird since they are creatures that can easily be frightened. Even a smallest sound can scare a bird, so you have to be extremely careful when you're taking photos of birds, since one small mistake can cost you of a great picture. Therefore, when you're photographing bird, you'll need a proper equipment and a lot of patience.
Lifestyle -
Arts and Culture
Written by Administrator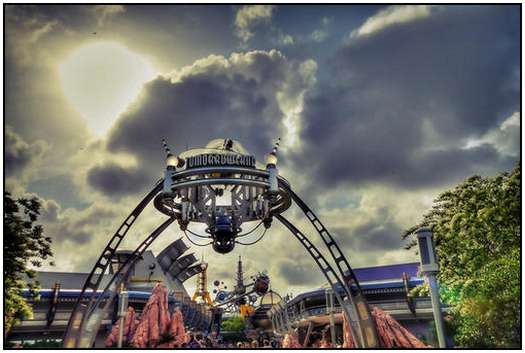 High dynamic range imaging (HDR) is a technique of making photos which considers combination of number of photos or computer rendering. This technique allows photographers to produce remarkable and colorful photos.
Steve Burns is a photographer who started to take his first photos 24 years ago. He bought his first digital camera in 2003. During his productive career as a photographer, he has took a plenty of quality photos. He is also active on Flickr where you can find some of his latest photos.
We are going to focus here on his work with HDR imaging and we have collected for you a dozen of his HDR photographs and we are pretty sure that you are going to enjoy while watching them.
<< Start < Prev

11

12 13 14 15 16 17 18 19 20 Next > End >>


Page 11 of 38