Technology -
Design
Written by Administrator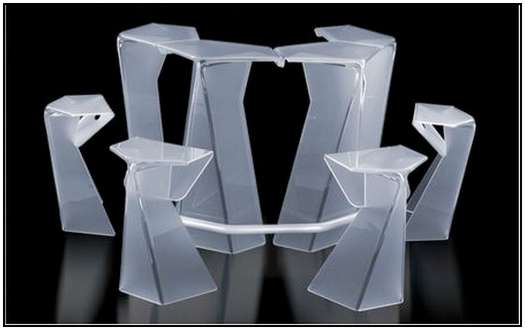 Since the 17th century when it appeared, Origami has been a source of inspiration for various domains. Architecture is one of them.
Some of the most challenging architectural designs are inspired by this Japanese art. Great architects and designers have captured in their work the essence of geometry by using complex shapes and a great deal of imagination!
Lifestyle -
Arts and Culture
Written by Administrator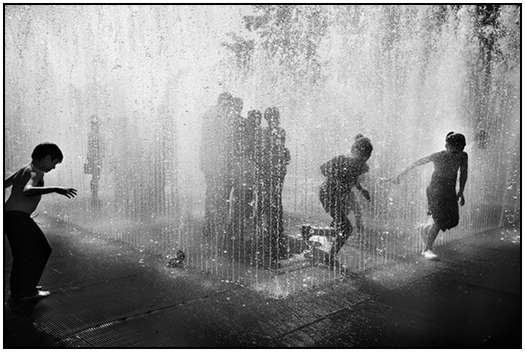 Born in 1968 in Yokohama, Japan, Nobuyuki Taguchi first began his photography back in 1991, when he was studying Fine Art in Sculpture at University in London. After finishing his MA course in 1995, Nobuyuki soon developed a deep interest in Information Technology and he became an IT professional. In 1999 he started "Digital" photography and has been spending more time on his photography since. In 2007 he started publishing his Black and White Photography on the internet. In May 2009 Nobuyuki's photography article "Eye for a difference" was published in "Amateur Photographer" magazine.
Lifestyle -
Travel and Places
Written by Administrator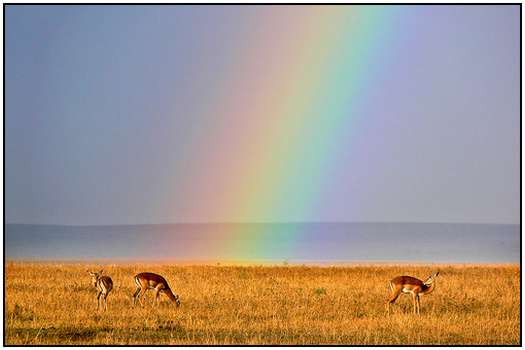 In my opinion African and Asian countries are the world's most exotic countries with exotic culture and unbelievable nature. Africa is the continent where there are a plenty of untouched parts of nature which makes it so adorable for those who love the wildlife. Kenya is one of such countries where you can find amazing landscapes and resorts. It is located in southern part of Africa. As you can see from attached photos, Kenya has a lot to offer to visitors who are seeking for adventure and wildlife experience.
Offbeat -
Pets and Animals
Written by Administrator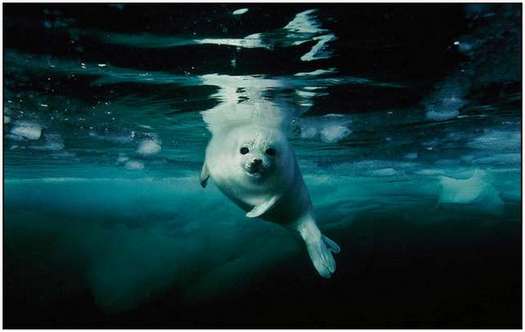 With the development of the advanced diving technologies humans have begun to discover all wonders of underwater world. Despite the fact that humans have improved their diving technologies which are allowing us to explore deeper than ever, we have still very limited knowledge about what is really hiding in the dark deeps of the Earth's seas and oceans.
Lifestyle -
Travel and Places
Written by Administrator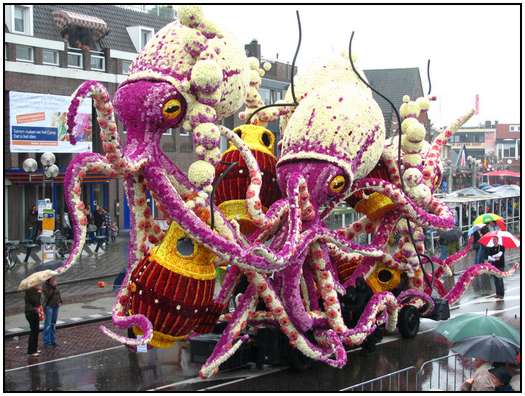 Netherlands are one of the world's most famous flower-producing countries. Flowers grown in Netherlands are exported worldwide every day. That makes flower production a signifficant part of Dutch economy and that gives them a right to organize annual events dedicated to flowers. There is a number of such festivals which are held in Netherlands every year and one of them is The Stitchting Bloemencorso Valkenswaard or The Foundation Flower Parade Valkenswaard. This parade is held in September, every year, and it takes a place in Valkenswaard. It is unique chance for those who love flowers to see a plenty of creative and colorful artworks made of flowers. Here you can see some exciting photos took during this festival on the streets of Valkenswaard.
<< Start < Prev 11

12

13 14 15 16 17 18 19 20 Next > End >>


Page 12 of 38