Technology -
Design
Written by Administrator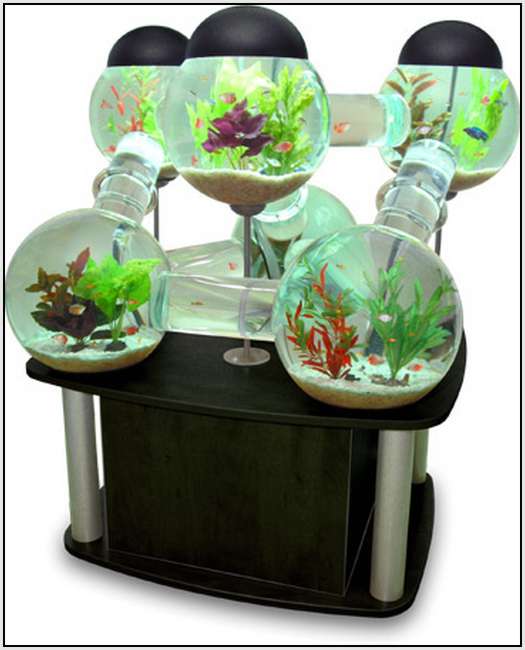 The Labyrinth Aquarium looks like a giant atomic particle science project that also happens to display tropical freshwater fish.
This very innovative and rare aquarium is offered in three colors. The tables are produced in cherry, black or carbon fiber and they conceal the rare filtration and lighting components. Fish swim freely throughout the entire aquarium. Designed for tropical freshwater fish. The table is optional. Filters and all equipment still included if purchased without table.
Priced at $6500, this aquarium is a luxury only the opulent few can afford. And surprisingly not, it sells at a shop known as Opulent Items.