Technology -
Design
Written by Administrator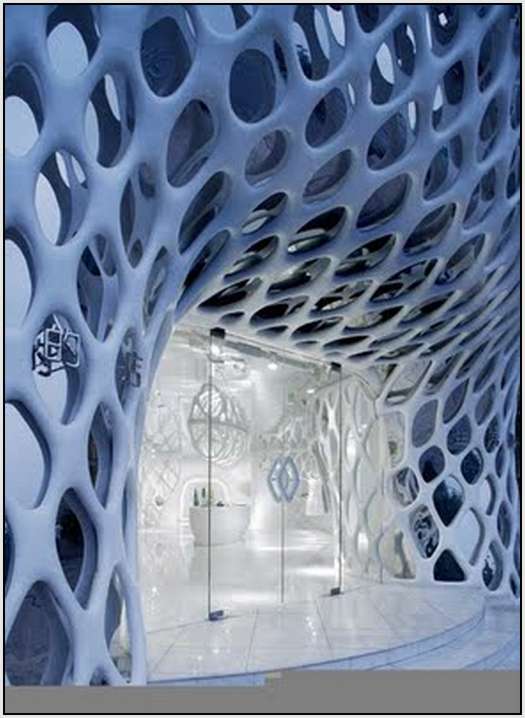 Shop Romanticism is in the area of Lake Xihu, near the center of Hangzhou. "Network" is made of metal frame, stirofoma, fiberglass, epoxy resin and covered with paint.
Saco Keichiro about your project:
"The customer asked me to do the interiors, which no one could repeat. Other requests not. I tried to grasp this idea and develop it further. Since no more wishes were not so, I asked the customer about the concept of the boutique and relationship selling clothes with the surrounding space. This eventually turned organic network, passing through the entire space of the boutique. Clothes - our second skin, the space - our third skin. And my design is somewhere between the clothes and space. "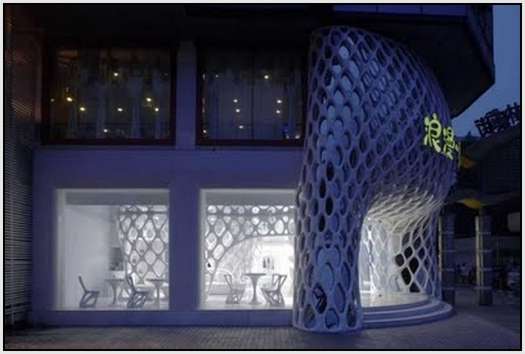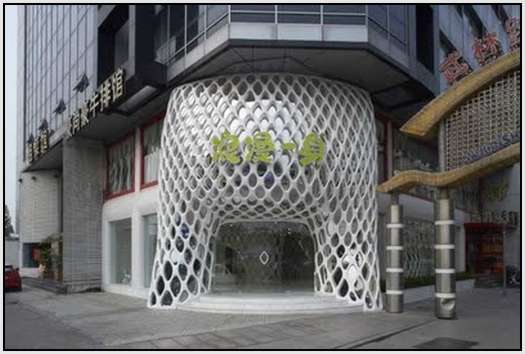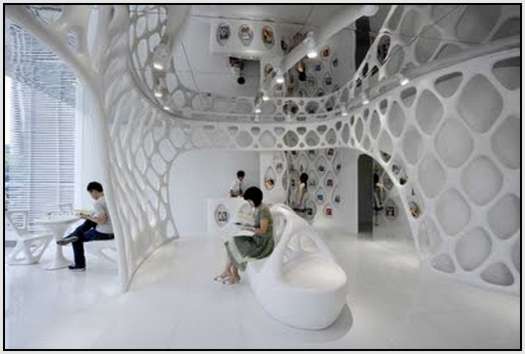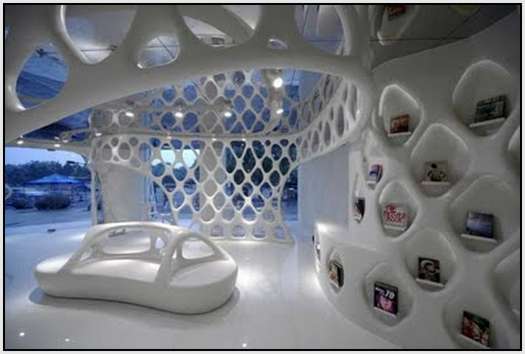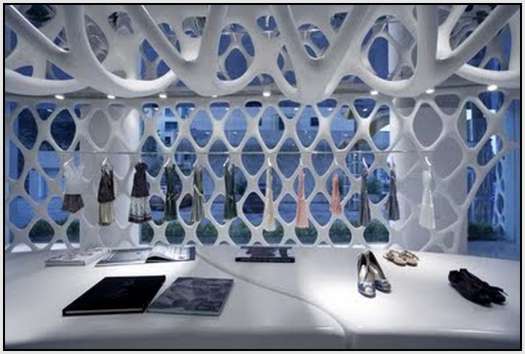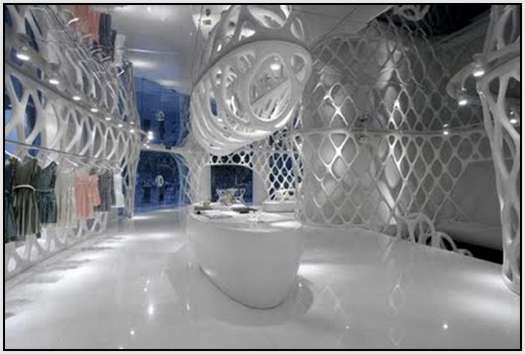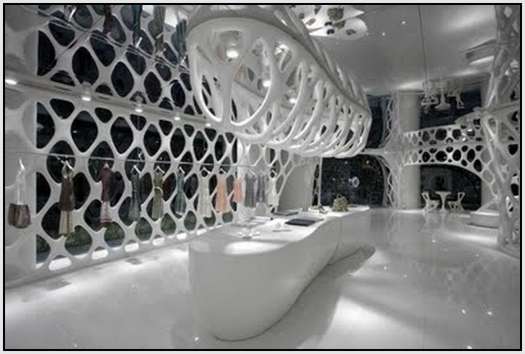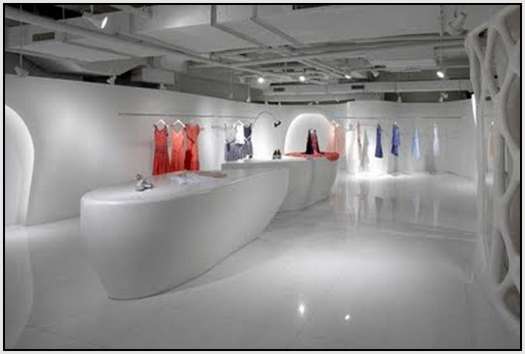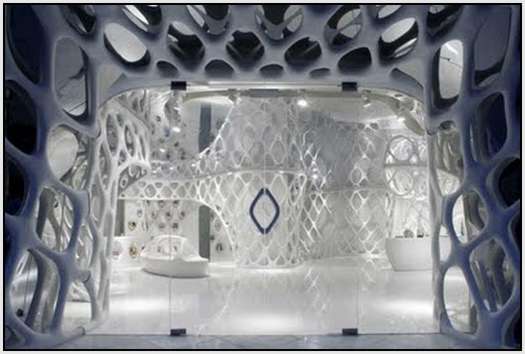 Designer: Japanese architects Keiichiro Sako and Takeshi Ishizaka from SAKO Architects.