Lifestyle -
Travel and Places
Written by Administrator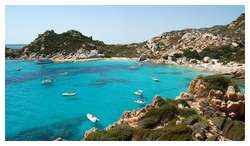 Costa Smeralda, also known as the Emerald Coast, is located on the northern part of the island of Sardinia. Considered one of the premier vacation tourist destinations, Costa Smeralda is over 55 kilometers long and actually covers more than 30 square kilometers. If you have Costa Smeralda in your sights as your next vacation destination, here are some fascinating facts that you are sure to find interesting about this beautiful area of Sardinia.
Some of the towns in Costa Smeralda have quaint sounding names like Olbia, Porto Cervo, Arzachena and Liscia di Vacca. Wealthy Europeans, Russians, Americans and Arabs arrive in at the Costa Smeralda in style via private jet, which is accessible in Olbia or by helicopter service. The Perveo, which is a renowned golf club, caters to some of the most affluent people in the world...
Lifestyle -
Travel and Places
Written by Administrator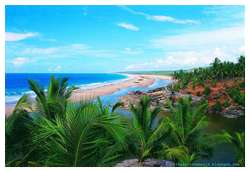 45 kms from ernakulam city, this lovely beach bordering vypeen island is ideal for swimming. Dolphins are occasionally seen here. A typical kerala village with paddy fields and coconut groves nearby is an added attraction.
Located 16 km south of Thiruvananthapuram (Trivandrum) city, Kovalam is a world-famous beach resort
, which has been a favorite spot for tourists since 1930s. This beach has lovely coconut palms fringe the golden sands. Foreigners throng Ayurvedic parlors, yoga and meditation centers, that have sprung up all over the place...
Lifestyle -
Travel and Places
Written by Administrator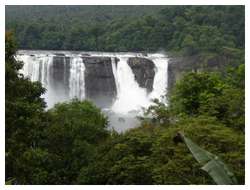 Wild and beautiful, unspoilt by the passage of time, a tranquil and much needed escape from reality is the beautiful waterfalls of Athirapally and Vazhachal. Perched high above in the Sholayar forest ranges on the fringes of Kerala's famed rain forests
, Athirapally waterfalls provides a restful escape for those wanting to leave the hurried pace of city life behind.
The charm of the Athirapally and Vazhachal nature can hardly be described in words. Starting calmly from the Sholayar high ranges and crashing through gorges overhung with trees, this waterfall is one of the best places in India to capture a real sense of the 'Picturesque' - something wild in nature.
The forests of the Chalakudy River have revealed the existence of a thick riparian vegetation of more than 10 metres width for a distance of 10.5 km downstream from Peringalkuth, covering an area of 58.5 hectares. Out of this, 26.4 hectares lie within the Vazachal area, including three large islands densely covered by riparian forests.
The forests of the area have been found to be characterised by the presence of typical riparian species of plants. Out of the 319 species of flowering plants identified from the study area, 24 are endemic species of the Western Ghats and 10 are rare and endangered...
<< Start < Prev 11 12 13

14

15 Next > End >>


Page 14 of 15