Lifestyle -
Travel and Places
Written by Administrator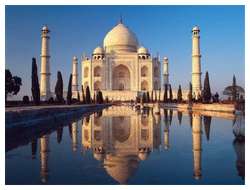 Often referred to as the 'Symbol of Love', Taj Mahal is the most elegant monument in India. It was built by fifth Mughal Emperor Shah Jahan in 1631 in the city of Agra, in the memory of his beloved wife Mamtaz Mahal, a Muslim Persian princess. This architecture beauty has remained as the source of inspiration for innumerable poets, painters and musicians from all over the world for centuries.
Taj Mahal is the pride of India and is regarded as the 'Seventh Wonder of the World'. A tour to India is definitely incomplete without experiencing the romanticism of Taj Mahal. It is the 350 year old monument but still looks new and ravishing.
Architectural Significance of Taj Mahal : The credit of designing this masterpiece goes to Ustad -Ahmed of Lahor, the great architect of that era. He made use of Persian, Central- Asia and Islamic form of architecture in the construction of this monument. Taj beautifully stands on the raised square shaped platform measuring 186 x 186 feet, giving it the shape of the octagon. It consists of vast complex main gate as entrance, the four tall minrates at the four corners of the Mahal as its pillars and the stunning dome in the middle...
Lifestyle -
Travel and Places
Written by Administrator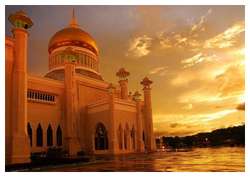 Mosques are places where the followers of Islam worship. There are many of them around the world, ranging from very large Mosques that can seat 50,000 people to ones so small that they can only hold 10 people at a time. They are known for having amazing domes with crescents on top; tall and slender minarets that are usually situated at the corner of the building structure; amazing Art of Arabic Calligraphy and Quran verses in the Prayer Halls.
Here is Most Magnificent Mosques in the World. You may have been fortunate enough to have already visited some of them. I hope you enjoy and agree with some of my picks...
Lifestyle -
Travel and Places
Written by Administrator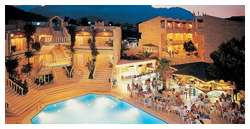 If you are choosing where to go on your honeymoon, Cuba makes its case as a country bursting with top-class hotels
, a tropical landscape and an ocean setting. Read on to find out about three of the most luxurious hotels that will host a perfect honeymoon in Cuba...