Offbeat -
Pets and Animals
Written by Administrator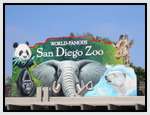 One of the most popular and well known tourist attractions in Southern California is the San Diego Zoo. Most people outside of California, however, aren't aware of an even better wildlife experience which is just a short drive from the Zoo, in the northern part of San Diego County, the San Diego Wild Animal Park. Like the San Diego Zoo, the Wild Animal Park is operated by the Zoological Society of San Diego which is a non-profit organization dedicated to the conservation and education of endangered species and their habitats. I've been to the Park many times while growing up in Southern California, but my last visit was special because it was with my five year old daughter who has never been there before. It was an experience that yielded many cool pictures and a great time that I won't soon forget.
The San Diego Wild Animal Park opened in 1972, and many of the attractions that were there for the opening are still around today. The Park is not set up like a traditional zoo because most of the exhibits are in an open area on acres of land. This allows the Park to keep herds of different species that interact with each other in an environment that simulates their natural habitat. Because of this, the animals display many of their natural behaviors, providing Park visitors with a better understanding of how they live.
Offbeat -
Pets and Animals
Written by Administrator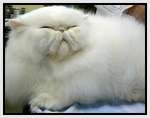 There's a beautiful legend which tells that the Persian cat was created by a wizard from a sparkle, which jumped out of the fire, the shimmer of two far away stars and a curl of grey smoke. I'd say that this legend rather closely describes appearance and temperament of the Persian cat, but the real history of persian cat breed is not less interesting or less mysterious.
So how does such mutation as long hair appear in a domestic cat? None of its wild counterparts has long hair gene. Well, if only lynx and snow leopard have a slightly longer coat due to the environmental conditions of their habitat.
It's rather difficult now to investigate the origins of the long-haired cats, but most probably they are rooted in Persia, which is now called Iran. That's from where Pietro della Valle brought several long-haired cat beauties to Italy in 1620. And a few years later the scholar and naturalist Nicolas-Claude Fabri de Peiresc brought long-haired cats form Angora (now Ankara in Turkey) to France. When the first long-haired cats appeared in England (which is now called 'the second motherland of the Persian cats) they were called 'French cats'.
Offbeat -
Pets and Animals
Written by Administrator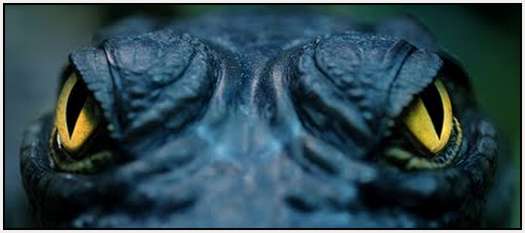 Animal photography is probably one of the most dangerous types of photography. The outcome totally depends on the skills of photographer and the time when the shot is taken. A photographer who uses good exposure, color and blur settings along with appropriate shutter speed and focusing techniques can produce stunning photographs.
Animal photographers have to be prepared and be ready for the unknown. They need to study action and language of animals to know every move. Many animal photographers use camouflage to hide themselves and to give photographs a natural and "natural" look. When shooting in wildness, photographers usually shoot with long telephoto lenses from a distance...
<< Start < Prev 1 2 3 4 5 6 7

8

9 10 Next > End >>


Page 8 of 10