Lifestyle -
Travel and Places
Written by Administrator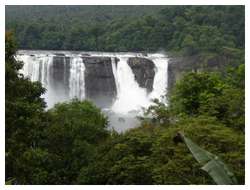 Wild and beautiful, unspoilt by the passage of time, a tranquil and much needed escape from reality is the beautiful waterfalls of Athirapally and Vazhachal. Perched high above in the Sholayar forest ranges on the fringes of Kerala's famed rain forests
, Athirapally waterfalls provides a restful escape for those wanting to leave the hurried pace of city life behind.
The charm of the Athirapally and Vazhachal nature can hardly be described in words. Starting calmly from the Sholayar high ranges and crashing through gorges overhung with trees, this waterfall is one of the best places in India to capture a real sense of the 'Picturesque' - something wild in nature.
The forests of the Chalakudy River have revealed the existence of a thick riparian vegetation of more than 10 metres width for a distance of 10.5 km downstream from Peringalkuth, covering an area of 58.5 hectares. Out of this, 26.4 hectares lie within the Vazachal area, including three large islands densely covered by riparian forests.
The forests of the area have been found to be characterised by the presence of typical riparian species of plants. Out of the 319 species of flowering plants identified from the study area, 24 are endemic species of the Western Ghats and 10 are rare and endangered...
Lifestyle -
Travel and Places
Written by Administrator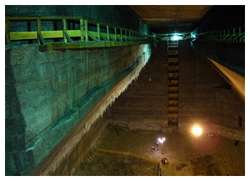 Travel guides mostly do not mention these underground wonders, creepy tunnels and massive underground systems. Some of these tunnels are only recently opened to public. Some are still impossible to enter and very hard to explore. But this is where the "spirit of adventure" comes in, as multitudes of amateur photographers descend into the unknown to bring back evidence of things unseen...
Lifestyle -
Food and Drink
Written by Administrator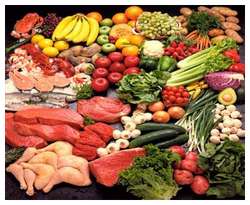 Organic food is grown in a manner that is friendly for the environment as well as safe to eat. The goal is to work with nature instead of against it to get the supply of food
that is needed out there. Many people are concerned about the negative effects of conventional farming methods.
There are some common problems when growing fruits and vegetables. There are pests that want to eat them as well. Conventional methods allow the use of pesticides to control them as well as herbicides to get rid of weeds. With organic foods though no chemicals are used. Natural compost is used as fertilizer and traps are used to get rid of the pests. Weeds are pulled by hand or removed with machines as well.
With organic food processing though the soil is able to maintain a great deal of the nutrients. In fact, in many areas the compost that is used for fertilizer can actually help the soil to be better than it was in the past. This means that the ground isn't being depleted of anything and that future crops have an excellent chance of growing there...
<< Start < Prev 41 42

43

44 Next > End >>


Page 43 of 44