Lifestyle -
Travel and Places
Written by Administrator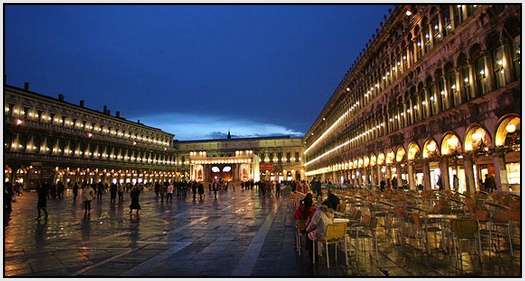 Perpetually packed by day with people and fluttering pigeons, it can be magical at night, especially in winter, when mists swirl around the lamp posts and the Campanile.
If you face the basilica from in front of the Correr Museum, you'll notice that rather than being a strict rectangle, this square opens wider at the basilica end, creating the illusion that it's even larger than it is.
The Piazza was paved in the late 13th century with bricks laid in a herringbone pattern. Bands of light stone ran parallel to the long axis of the main piazza. These lines were probably used to help set up market stalls and in organizing frequent ceremonial processions. This original pavement design can be seen in paintings of the late Middle Ages and through the Renaissance, such as Gentile Bellini's Procession in Piazza San Marco of 1496.
On your left, the long, arcaded building is the Procuratie Vecchie, built in the early 16th century as offices and residences for the powerful magistrates...
Offbeat -
Pets and Animals
Written by Administrator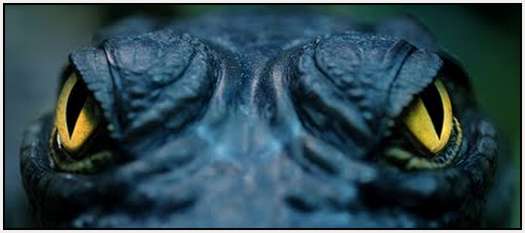 Animal photography is probably one of the most dangerous types of photography. The outcome totally depends on the skills of photographer and the time when the shot is taken. A photographer who uses good exposure, color and blur settings along with appropriate shutter speed and focusing techniques can produce stunning photographs.
Animal photographers have to be prepared and be ready for the unknown. They need to study action and language of animals to know every move. Many animal photographers use camouflage to hide themselves and to give photographs a natural and "natural" look. When shooting in wildness, photographers usually shoot with long telephoto lenses from a distance...
Lifestyle -
Arts and Culture
Written by Administrator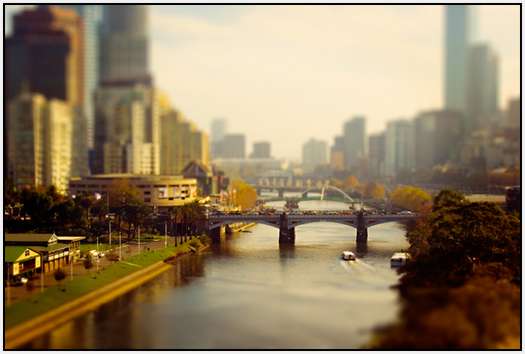 Ben Thomas is on a mission to shrink cities! The technique Ben uses to get the added Depth of Field in his pictures is tilt-shift photography, that makes aerial photographs of real scenes look like miniature models. This technique is charming, as it applies to creating a 'model-sized' scenery that is catching on all over the globe (mostly via flickr, the online photo sharing community).
Offbeat -
Pets and Animals
Written by Administrator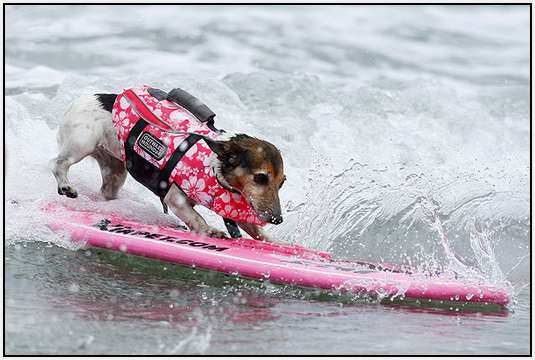 The aroma of wet fur, salty air and an occasional shout of "cowabunga, dog!" will point the way to the 3rd Annual Surf Dog Surf-A-Thon on Sept. 7 at Dog Beach in Del Mar.
In addition to the four-pawed surfers, prizes will also be awarded for human surfers with the longest wave, best trick and gnarliest wipe-out.
The event will benefit the Helen Woodward Animal Center. Prizes will be awarded for surfers who raise the most money. The grand prize for the top fundraiser will be an all-expense paid surf trip for two to an exotic destination.
In preparation of the Surf Dog Surf-A-Thon, Pat Webber and San Diego Surfing Academy will join HWAC, pro surfer Guy Takayama and Rob Kuty from San Diego Pet Training to teach Doggie Surf Clinics at 10 and 11 a.m. Aug. 23 in Del Mar...
Technology -
Design
Written by Administrator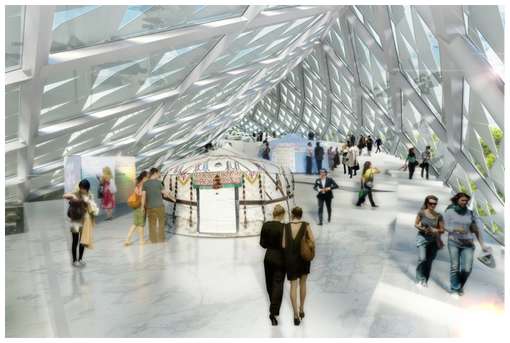 Forming a spiraling circle around a strong vertical core, Kazakhstan's new National Library in Astana is a sight for sore eyes. Designed by BIG Architects, who were recently awarded first prize in an open international design competition, the library's naturally lit interior corridors provide a perfect place to read your favorite book.
The new 355,000 sqaure foot (33,000 sq m) library will be located in the center of Astana with views of the entire city. The entire community will have access to the library, which will be open for meetings, cultural events, and historical record keeping. Outside, visitors will find various trees, plants, rocks, and minerals taken from all over the country, and will have a chance to experience firsthand their diverse native landscape...
<< Start < Prev 31 32 33 34

35

36 37 38 Next > End >>


Page 35 of 38