Technology -
Design
Written by Administrator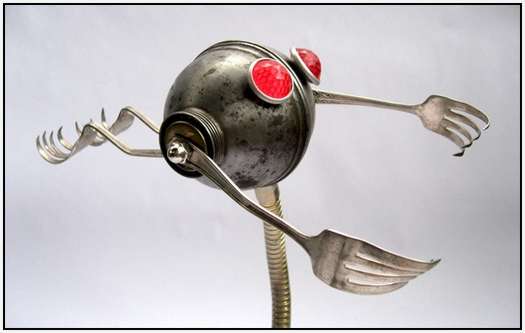 Adoptabots are robot figures created from discarded daily objects, which are now ready to set on with a new life. Designer Brian Marshall decided that products which had ostensibly completed their desired taks did not deserve to rot in the landfill, so he decided to give them a new life in the form of artistic figures which maintain their original form, but also take up an entirely new shape...
Technology -
Design
Written by Administrator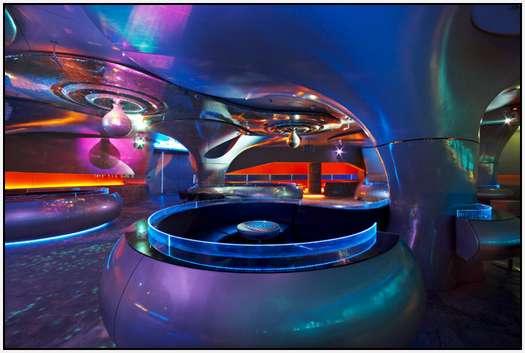 The night scene in Phuket, Thailand, changed permanently last fall, when SOUND Phuket night club  was opened.  SOUND's design theme, realized by Orbit Design Studio (Bangkok, London and Tokyo) in association with Bed Supper Club, is based on the human ear, so everything in the interior is rounded, curved and tubular. While mimicking the human body, the SOUND environment with its intense audio and visual effects offers a surreal, out-of-body sci-fi experience.  One of the central attractions is the bar lit by a stunning 19-meter graphic equalizer LED screen that is synchronized to the music that ranges form electronic music, hip-hop and R&B to house depending on the DJ and the theme of the night...
Technology -
Design
Written by Administrator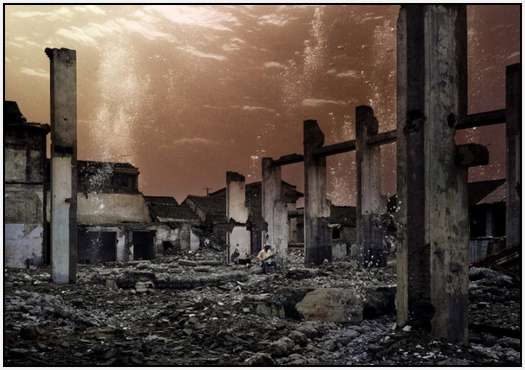 Yang Yi is a native of Kaixian in Chongqing Municipality, there is little transformed into a ghost town, submerged under water, downstream of the dam of Three Gorges. He was born there in 1971 and lived there until age 22.
"One morning, I don't remember when, I woke up in a sweat, my heart pounding in alarm. I was left only with a vague memory."...
<< Start < Prev

11

12 13 14 15 16 17 18 Next > End >>


Page 11 of 18