Technology -
Design
Written by Administrator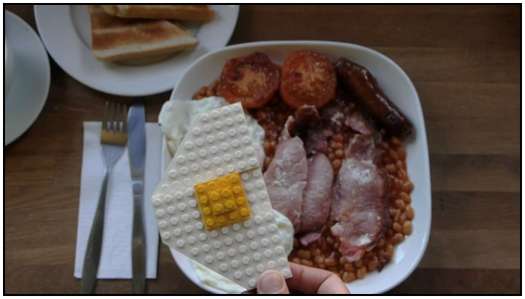 LEGO bricks are one of the today's most popular kinds of entertainment for children and adults. Some consider LEGO bricks as a decent material for creating different artworks.
A group of people who works for Studiocanoe has created an interesting video advert "Build Anything".
They have recorded various objects from our everyday life and then they have found corresponding LEGO figure which is used to "fill in the spot".
Authors of those photos and video have photographed some LEGO bricks in front of different objects and buildings. They took every photo from a specially chosen angle so those photographed objects have got  a new entertaining look after they were combined with perfectly chosen LEGO bricks.
Build Anything from Studiocanoe on Vimeo.