Lifestyle -
Arts and Culture
Written by Administrator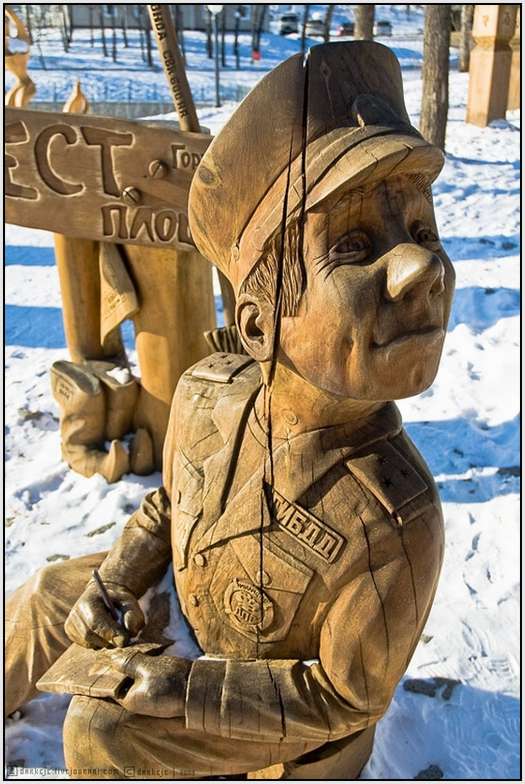 Wooden sculptures are very popular and they include wood carving sculptures like idols, elephants, birds, rural figurines, musicians...
Statue are not always in a formal way. they can be strange and unusual, the sculptor's imagination reflect in statues design.
The following wooden sculptures of russian traffic cops captured by Darkcjc are one of the places of interest of Khabarovsk city.