Lifestyle -
Arts and Culture
Written by Administrator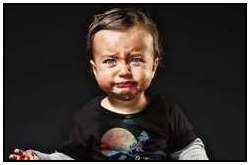 It is always interesting to observe how small kids act and learn new things. If you watch some photos of older babies closely, you will be surprised how even those very young kids already have some personalities. When I see babies I always try to see how they could look like in 10 or 20 years.
For parents, their baby is something most beautiful in the world and it is amazing how they learn fast. That is why parents need to be careful and start teaching and raising their kids from the very beginning of their lives because babies do learn from their parents from the moment they were born.
Evan Kafka is photographer who got an idea to take some portraits of babies and kids and I think that he managed to do pretty good job. Here you can see some of his photos.